Last updated on March 30th, 2021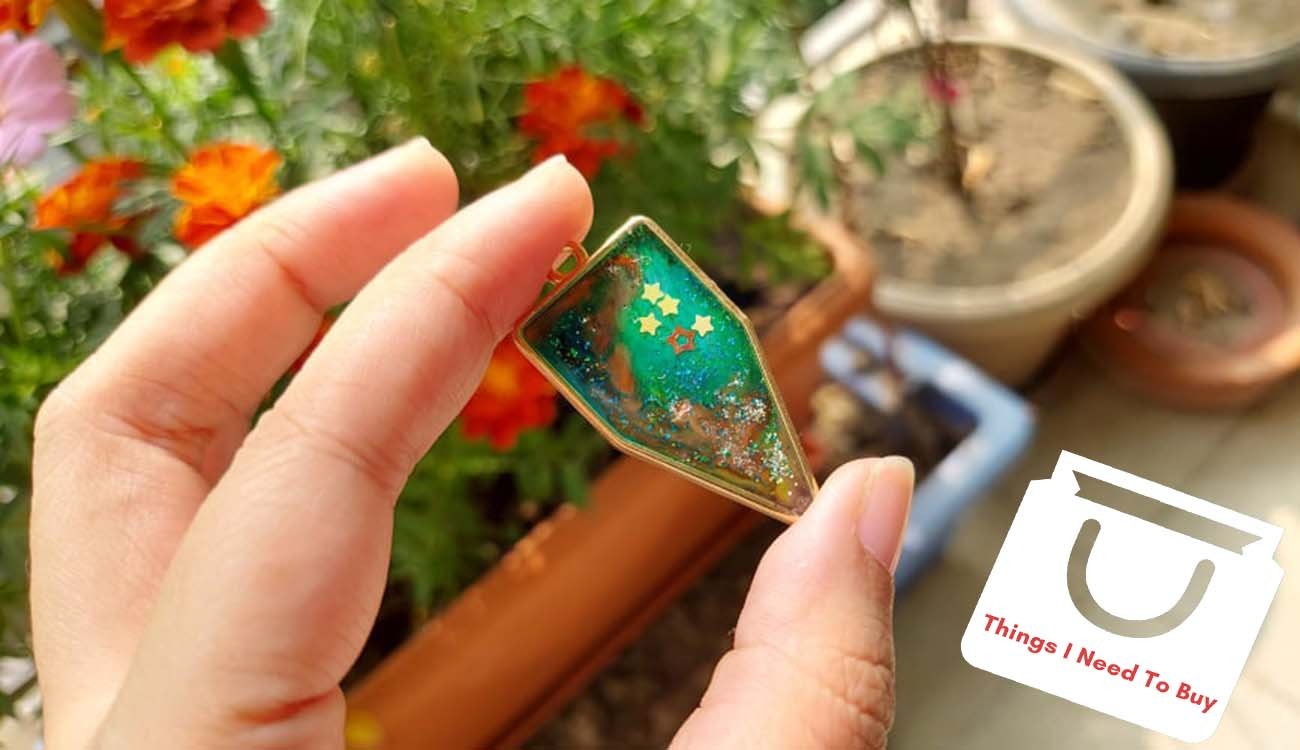 If you are a crafty soul and want to take up a new craft as a hobby or maybe to make some money, you should definitely try epoxy resin craft because not only the outcomes are really fulfilling but also you can make really beautiful stuff at home using only a few tools.
Do not dread, I know resin work might sound complicated and intimidating, but trust me it really is not. You just have to get a few things for your safety before you take the first steps to become a pro resin artist.
SAFETY FIRST
Because the resin is a chemical that can be hazardous if not dealt with caution, you need to use some protective equipment. You should also keep in mind that resin creativity usually demands some mess.
That is why hand gloves, goggles, and an apron are a must while making resin crafts. You also need to keep resin and hardener away from children if you have any at home.
INGREDIENTS
The core ingredient you need for doing epoxy resin crafts is epoxy resin.
It is a two-part resin that consists of two liquids, the clear resin, and hardener. The resin-hardener ratio can be 1:3, 1:2, or even 1:1.
Here are two of the best resin-hardener combos available:

TOOLS
The two liquids will have to be mixed proportionately. The ratio is weight-based, so in order to get the ratio right, you will need a digital scale. You can use small and light measuring cups for weighing purposes.
Measuring cup+ steering stick:
In order to mix the two liquids properly, which is of utmost importance if you want your resin to cure, you will need a cup and a stirring stick. Pour the two liquids into the cup and make sure to stir for at least four minutes to get a proper mixture.
ACCESSORIES
For casting your resin, you will need a well-shaped negative mold.
More importantly, your mold has to be made of a material that will not stick with resin. Keeping that in mind, molds made of silicon are perfect for epoxy resin crafts.
The good news is there are wide ranges of varieties and shapes of silicone molds available for you to choose from.
Alphabet, Sturdy Letter & Number Silicone Mold
Another thing to keep in mind is you want your resin to cure bubble-free. Small air holes all over your piece are one of the worst nightmares of resin-crafters. Heat helps get rid of the bubbles, you can either use a heat gun or a flame torch in order to get the job done.
ORNAMENTATION
There is almost no limitation to what you can use to ornament your resin piece. Starting from small sequins to glitters to various charms, you can really let your imagination break free to decide what to use.
For perfect coloration, you can use mica powder or alcohol inks, both available in wide ranges of colors. Being able to play with as many colors as you want is really one of the best parts of resin crafting.
Resin Decoration Accessories Kit
Natural Coloring Pigment for Epoxy Resin
A FEW RESIN-CRAFT EXAMPLES FOR FIRST-TIMERS
Small pendants: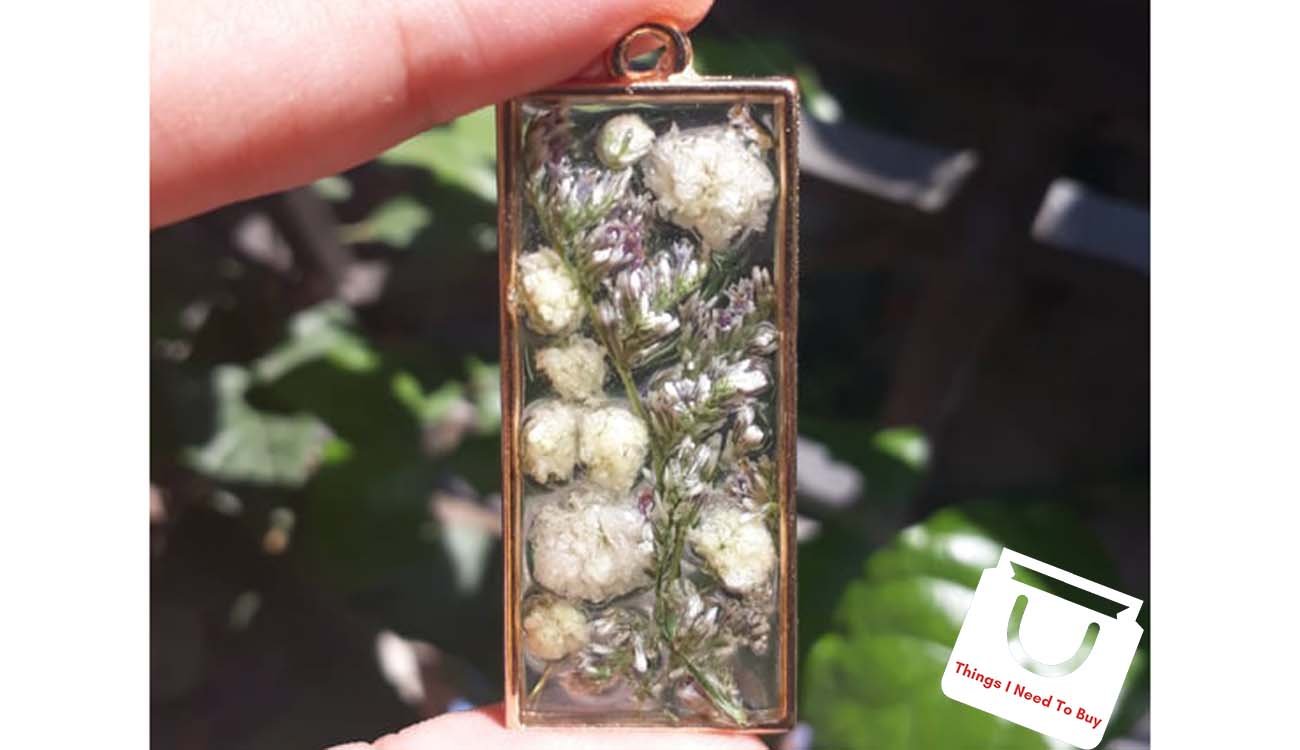 Just pour your colored or clear mixture into a suitable mold, put your favorite charm inside and let it dry for at least 24-hours. The results will definitely astonish you. Tie the pendant with a thread or cord and hang it around your neck to get your own personal customized jewelry!
Keyrings: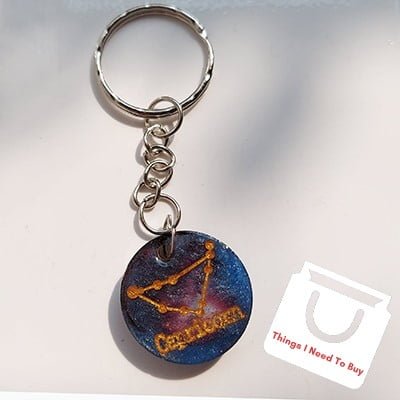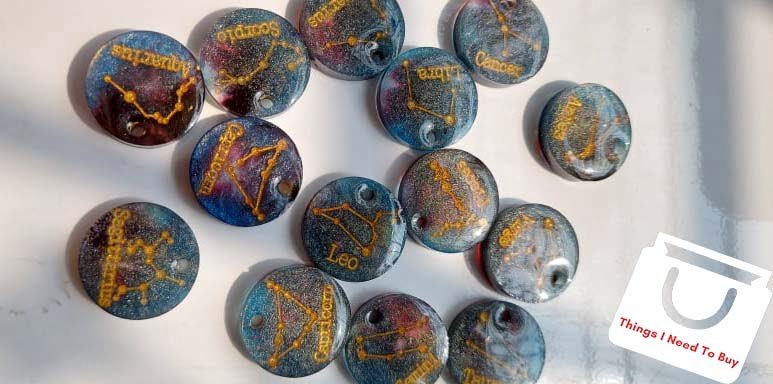 Personalized keyrings are just the best. Attach your creation with a ring and hang your keys from it and get ready for everyone to ask where you got your new keyring from!
Keepsakes: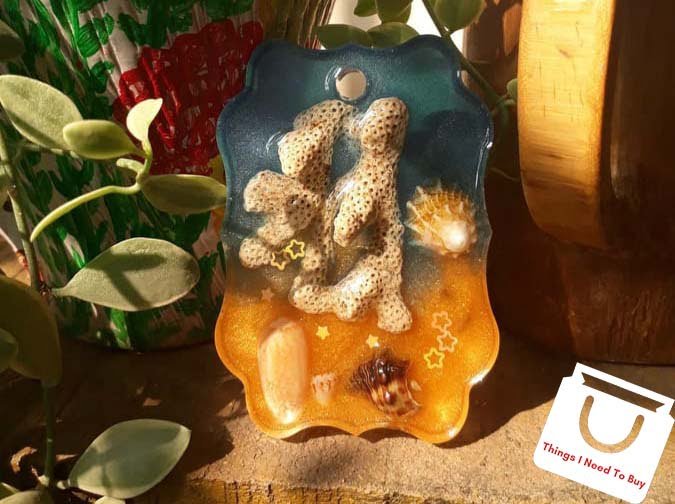 A sea-shell you found during your favorite holiday at the beach or the four-leaf clover you thought you were really lucky to have come across, all can be preserved inside resin to make them long-lasting and help you or your loved-ones remember beautiful memories.
All of these can be made very easily using the tools and accessories mentioned above. You can even preserve your favorite flower or one from a loved one to hang around your neck or as a keyring using resin.
Pro tip: Always use dried flowers/ leaves inside the resin. Fresh flowers and leaves have a lot of moisture in them, once trapped inside resin the moisture has no place to go. As a result, the flower/ leaf will rot and be subject to discoloration.
Favorite